Are you looking to make some money and replace your job?
"Discover How An Ex English Teacher Makes $277 Each and Every Day with TWO Simple Youtube Videos…and FREE Traffic"
CLICK PLAY TO WATCH THE VIDEO BELOW
Let me give you the EXACT step-by-step system and proven templates so you can COPY and profit in as little as 24-hours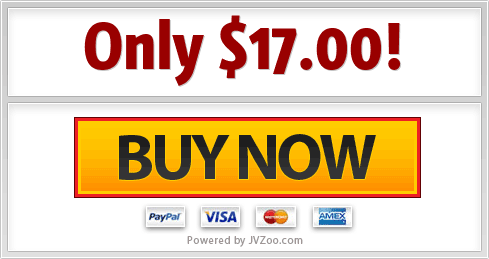 Here's what people are saying:
It's been amazing to watch Michael grow his business to where it is today. Every time I talk to him he's elevated his business more and more. If there's anyone whom you want to learn from about building a consistent online income and presence, Mike is your man.
Joshua Zamora
Zamuraiblogger.com
One thing that clearly stood out for me was the clarity of this course. No stone is left unturned. Mike is very open with his business and his integrity shows through during this course. If you are looking to finally crack this online thing, then definitely pick this up now. It is from someone that has been there and done that and become a roaring success. Highly recommended!
Adam Payne
WhoIsAdamPayne.com
I learned my first lesson on how to make money online from Mike and it worked for me perfectly. Then I unsubscribed from all gurus out there and just kept listening to Mike. Launching Affiliate Income Secrets amazingly happened at a right time when I was struggling to take my business to the next level. I knew that this course is just another life changing lesson from Mike. Luckily I took my copy and shortly after I moved to the next level gloriously. Mike is a big bro for me who taught me how to walk in the world of online marketing. Thank you Mike.
Bamdad Sky
MarketingwithSky.com
Mike has really added a step by step system that if you follow it to the T you'll be not just finacially free but also be enjoying time freedom. All you really have to do is stay focused and follow his system because he finally shows how you to build an asset within the affiliate marketing business. Way to go Mike I'll be implementing some of your secrets in my business!
Anthony Aires
AnthonyAires.com
Watch my LIVE proof video below!
No one else actually shows you inside their accounts...lets change that!
You've FINALLY found the secret that most gurus won't tell you about.
Everyone knows that the "money is in the list". It's one of those sayings that you hear over and over again because, well, it's true.
All you need to do is just send a quick email to your list, and a few minutes later the money starts flooding into your Paypal account.
And the great thing is you don't have to worry about Google updating the search engine, or being reliant on another businesses whims like Facebook or Adsense flushing your income down the toilet overnight.
When you've got your OWN profitable email list it's YOU that control your destiny!!!
I mean, it's pretty amazing when you have it figured out...
But there's a BIG problem.
How the Hell can you build this "magical" email list that everyone is always talking about?
And once you have that email list built, what's the best way to consistently make money from it in a way that people will buy from you over and over again.
95% of people are doing this the WRONG way:
They pay for their leads when they could be getting them for

FREE

They have

NO relationship

whatsoever with their list, so they convert poorly
They don't have

a system they can follow

, so more often then not they forget about their list and it gets unresponsive
When they try to sell to their list it doesn't convert because they are missing the

KEY strategies

that make subscribers buy from you OVER and OVER again.
I've been able to build up a REAL business that provides me and my family with a comfortable lifestyle and the FREEDOM to choose how we want to spend our time.
Take a close look at that image above.
Those are my results from the first half of 2014.
We're talking about a total of $39,422.64 in PURE PROFIT and it's all from $9.97 worth of information that I am about to share with you.
Why am I sharing this with you?
Not too long ago I was just like you.
I just wanted to find a simple method that worked!
I tried method after method.
But it was through those countless failures (I had 750 Adsense sites wiped out overnight with a Google slap AND I lost $10,000 in a morning when I had a CPA account banned) that I was able to come to the realization that I needed to build a REAL business and not just find some loophole that would eventually be plugged.
But then I found a much EASIER way.
A way that doesn't involve building back links, writing articles, or spending money on traffic.
Heck, you don't need to spend ANY money to get started.
I'll be the first to admit that I made a lot of mistakes at first and it took me much longer than it's going to take you if you follow my formula.
But after lots of trial and error I developed a system that takes me LESS than 2 hours per day and brings in OVER $277 in profits PER DAY!!!
Yeah, that's right…I get paid $138.50 per hour…and I LOVE my work.
This is my typical morning:
I get out of bed, leisurely stumble to the kitchen (half asleep), grab a cup of steaming hot coffee, and then sit down at my desk to check my email for all the incoming Paypal payments I've received while I was sleeping.
Does that sound hypey? Unrealistic? Well, that's EXACTLY what I do every day.
So how do I do it?
1. I choose an affiliate offer to promote.
2. I record a simple video and mail it to my email list.
3. I then create another simple video and mail it to my email list.
4. I sit back and watch the money come into my Paypal account and the FREE email subscribers join my list.
It's the simplest way of making money that I know.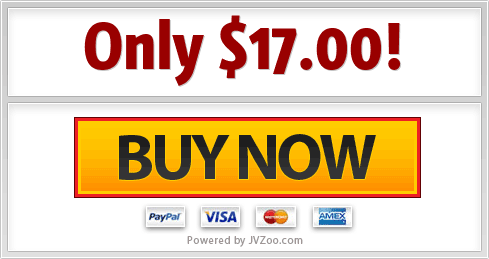 So who the heck am I?
My name is Mike Thomas, but a lot of people know me as "Mike From Maine" from my interview show at MikeFromMaine.com (go check it out when you have a minute)
That's my website below:
Here's my wife and I swimming with dolphins in Istanbul, Turkey
This is me on a trip to a luxurious Greek Island
Here I am at the Pyramids in Egypt
And The Taj Mahal in India
Diving of the coast of Thailand
And the Tower Bridge in England
Exploring the ancient Angkor Wat temple in Cambodia
Cruising the bays of Vietnam
Hiking 550 miles in 30 days in Spain
That's The Internet LIFESTYLE That I Live
AND I Want You To Join Me
I could talk about MY experience all day.
But, for right now, I just want to focus on the mistakes that YOU don't want to make.
I know that you're looking for something to buy—something that you can pick up that can help make you a boatload of passive income. The other thing I know? You've seen some pretty expensive courses or MLM packages that simply don't work.
This is what Super Authority Dr. Ben Adkins said about me
You Have A Choice To Make…
You Can TRY Something Else OR You Can Make A SINGLE Micro-Investment Right Now That Could Have You Living Like This…
Let me tell you about the work that went into putting together this PROVEN blueprint that I'm about to show you. I've spent over a THOUSAND hours interviewing over 500 successful online entrepreneurs about their products and courses over the last year-and-a-half.
You better believe I learned a thing or two.
I've put together a video training that will show you EVERY detail of how I've gone from a shiny-object-loophole-push-button chaser to having a business that earns me about $277 per DAY.
I know what it's like to be BOMBARDED with theoretical idea after idea, so my MISSION was to create a course that would literally WIPE AWAY the confusion and literally FORCE you to be successful.
BOTTOM LINE: This isn't something I learned overnight.
Don't worry…you don't have to struggle for 1.5 years like I did…I don't have the heart to put YOU through that kind of torture.
For you to see success, it isn't going to take YEARS.
INTRODUCING:
Affiliate Income Secrets

Here's what you're going to get inside:
PART ONE- A COMPLETE LOOK AT MY BUSINESS
Video 1: Creating Your Empire – Discover how to get started with your "home base" on the web. Step one is getting your name out there and finding a place where people can find you. With Affiliate Income Secrets, you're going to learn exactly why and how to do it.
Video 2: My Personal $277/day Blueprint – Take a look at my PERSONAL case study. Discover how I went from ZERO to THOUSANDS per month and well over $277 per day. You'll learn exactly what I did and I won't hold a thing back. Step 2 alone is virtually identical to the "guide" and programs everyone else is selling for $97.
Video 3: Income Cash Calculation System – Let's talk about income. Learn how to track your expenses and stay in the black. Most businesses fail because they can't manage numbers. We're going to do what NO OTHER course does—we're going to talk about managing numbers so YOU can be successful.
Video 4: Audience Conversion Cash Cow – The bigger your audience, the more money you can make. The secret to building an internet marketing presence is engaging with and growing your audience. I'll show you what people want to hear and you'll become a magnet that attracts them.
Video 5: The Authority Rub-off System– You don't need to know ANYTHING right now about ANY NICHE. I'll show you how to become THE AUTHORITY on VIRTUALLY ANYTHING just by associating with people who are "in the know." Discover how to become and expert overnight and get the leverage you need to build sales relationships and CLOSE.
Video 6: The VALUE Enhancer – I'll show you what it means to PROVIDE REAL VALUE. Learn why you need to avoid useless content and how you can provide a true service that will have visitors coming back to you over and over again. When they keep coming back, you need profiting—either with your own products or through affiliate offers.
Video 7: Networking For PROFIT – Learn how to network with other people in your niche and turn your relationships into profit. We're covering all of this before we even talk about product creation or affiliate marketing, because to REALLY understand marketing, you've got to know the big picture.
Video 8: Your Daily ATM – How to build your email list and market to it. Discover the value of hidden resources that can help you build a successful list that you can leverage to make THOUSANDS in passive income. Learn about the tools that internet marketers don't want you to know.
Video 9: 24-Hour Product Creation – Sounds just like the title. Learn the basics of product creation and how to develop your own offers. This is where the REAL BIG money is in internet marketing. It's not about BUYING something from someone else to sell—it's about being the marketer who CREATES.
Video 10: The No-Product-Needed System- We're saving the best for the END. You can't master affiliate marketing until you understand the FIRST 9 STEPS of this program. Most courses start right out with this—where do they go wrong? Well, if you learned about affiliate marketing secrets first, you'd just leave the course confused.
Video 11: Scaling Secrets – How to be SMART about growing your business to make more money. Yes, you're going to start making GOOD money immediately. But, to get to HUGE LEVELS OF PASSIVE INCOME that will allow you to never work again, you've got to re-invest that money into your business with intelligence.
Video 12: The $1 Start – Learn how you can get started making money tomorrow with just $1. Total investment including the cost of this course? $10.97. This is UNHEARD OF. No one gives away this kind of information and gets you started for that price.
That's a total value of $444...and that's just part ONE!!
---
PART TWO- THE $277/day QUICK START FORMULA
In this section I'll give you actionable steps that you can follow to repeat my success. There's no theory here: Just a REAL blueprint that will get you from zero to hero!
Inside I'll walk you through REAL LIFE examples of how I make consistent affiliate commissions with ease.​
This part by itself should be sold for no less than $997
For those who act fast you'll also be getting the following bonus!!!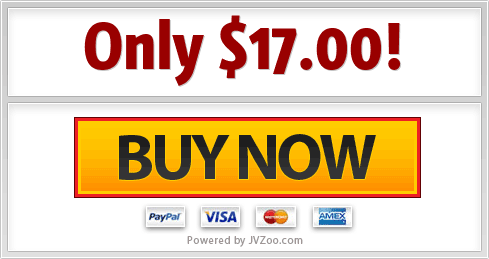 FREE BONUS!!!
LIVE 100% Pure Content Q and A Webinar (VALUE $297)
You'll get access to a live training where I'll be sharing even MORE of my secrets...plus you'll be able to ask ANYTHING you want about my system
200% MONEY BACK GUARANTEE
---
I know my product is good, and if you've every bought anything from me before then you know it's good too. That being said, if you've never bought from me before I want you to feel comfortable with your purchase...so here's my guarantee: If you buy my product, apply my methods for 30 days, and don't make ANY money I'll give you 200% of your money back. I know that my methods work so you just need to put them into action. In order to get a refund you need to show me proof that you've applied the method for 30 days.
Just fair warning: I've priced this low for the launch ONLY. When the launch is over I'll be increasing the price and you'll NEVER see it this low again.
So if you want to get in on the SPECIAL INTRODUCTORY PRICE then grab your copy now!
But remember, It's up to you. In 30 days from now you can be 30 days older...Or…you can be well on your way to building a business to live your dreams out.
The decision is yours.
P.S. This course is fully Guaranteed for up to 30 days after your purchase date, if you're not happy with your purchase for any reason whatsoever…I'll gladly give you a 100% no-hassle refund…and we'll still part friends.
Look, this is a no-brainer. Make the right decision to invest in yourself and your financial future and click the "Buy-Now" Button Now.
If you wait even one day you could miss out on this crazy low discounted introductory offer and all these valuable bonuses you'll get FREE.
P.P.S. Ask yourself how much is it costing you to stay where you are? What are you missing out of in your life because you don't have this area handled?
I look at a lot of courses, some are OK, some are Good and some are Excellent, Mike's course: 'Affiliate Income Secrets' sits perfectly into the 'Excellent' category.

And here's why; like I mentioned - I look at a lot of courses, but few are so captivating that they drag me away from my work… Mike's course did just that, in fact I couldn't stop watching!

Most of us know how Mike makes his living online (at least you will do if you have launched a product in the last couple of years), there's no doubt about it, Mikes business model works and it works very well…

Affiliate Income Secrets details Mike's complete business model, & it's a business model that literally anyone can pick up and run with regardless of experience and technical ability.

Making money online has appeared to become more and more complicated and technical recently (at least in my opinion) and then there is the constant battle with Google to contend with.

Affiliate Income Secrets is a return to uncomplicated online income which side steps all the other junk & hurdles. Making money online doesn't have to be complicated and Mike's business model is a perfect example of this.

Great course Mike
Regards

Mark Bishop
Mark Bishop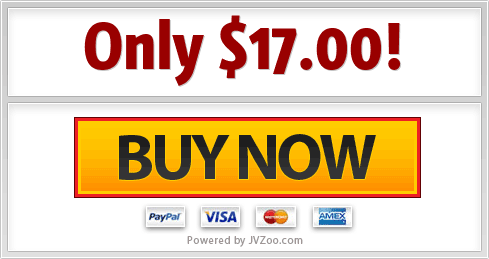 Disclaimer: The results shown here are based on Mike's experience. We have done everything we can to provide you with exactly what you need to duplicate our results however we can not possibly guarantee your results.