Episode 383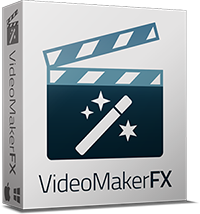 You know how important videos are for creating high-converting sales videos, review videos, and promotional videos. Of course you also know that if you want to get QUALITY videos created you'll either need to spend a ton of money on hiring an expert OR learn how to use complicated video editing software that can take YEARS to learn. Fortunately now there's a better solution.
Peter Roszak is on the show today to show us his easy-to-use software that lets you create EXPERT videos with his Video Maker FX.
Click here to get Video Maker FX now!
Watch the show below: [leadplayer_vid id="5366AABB28C1D"]
Video Maker FX Bonuses!
Buy through my link above and you'll get the following special bonuses. Just email your receipt to [email protected]
Bonus #1 – QikCart ($47 value)

This amazing software makes adding a shopping cart to your website an easy process! Perfect for small business owners with only a handful of products! Shopping cart is mobile/tablet ready as well
Bonus #2 – Universal List Builder ($27 value)
Quickly turn any website or webpage into a software app! Password protected button forces opt-in to your lists! User must subscribe to list to get access password! This is the perfect list builder!
Bonus #3- Limited Time Review System ($37 value)
This push button software quickly creates responsive video review pages with a ticking countdown timer! The pages will forward automatically to your selected offer page when video is completed. Can also click button to go to offer as well. Includes configurable count down.
Bonus #4 –Create A Simple Yet Powerful Forum Using WordPress ($27 value)
Discover How To Create A Simple Yet Powerful Forum Using WordPress!
Bonus #5 – Creating A Stream of Traffic And How To Maintain It ($17 value)
Learn How Helping Others Benefits You And How You Can Begin Accomplishing Powerful Goals In The Process! The secrets behind being an Internet Idol and Inspiring Others!